The Defeats and Victories - 2021, My Year in Review
This brief was written while listening to King Sunny Ade's Surprise Album (1978)
By the losses. By the wins. By the highs and the lows. By the cold nights where I just wanted to give up. By the intense gnashing of teeth and by the ecstatic wins that almost made me get ahead of myself. By those long nights in March where nothing seemed to make sense. By those awkward days I was all up in my feelings and the better ones where I stayed wicked. By those odd afternoons in October when the dots looked like they were connecting and by those nights where I just wanted to celebrate the little wins till dawn but wouldn't dare because I knew I had to show up for the next day's battle. And of course, by the euphoria that came with the Eureka feeling when I finally saw light, albeit dim, at the end of the tunnel, I swear to you, 2021 has been quite the year.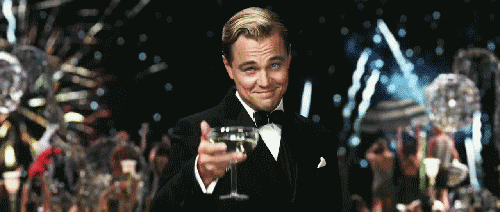 I cannot talk about 2021 without referencing 2020 and the global pandemic. A year like no other, 2020 was a year of resets for me. It called for an immediate reassessment of my goals and priorities and tested my adaptability quotient in numerous ways. I fell flat in the face of the challenge. And that ultimately set the tone for 2021 for me. I came into 2021 trying to pick up the pieces from the losses 2020 threw at me and build on the little wins from 2020. In all, I came into 2021 more aggressive and open-minded at the same time (now that I read that, it doesn't make much sense ha-ha).
What did I read in 2021?
During the year, a reoccurring remark I got from people was the 'you write so well, Salim' one. 'We can all write well. The words are all out there, you just have figure out how to arrange them in an amazing way.' That's the response I usually give. Whilst I believe we can all write well, I have come to realize that a good reader makes for a great writer. Ergo, I put a premium on reading as much as I can. Apart from the plethora of newsletters that flood my mail inbox every now and then, all of which I read judiciously (I am very open to recommendations), I love reading books. Here are some I found interesting this year.
· Undisputed Truth, a bare-knuckled, tell-all autobiography from Mike Tyson, the one-time heavyweight champion of the world.
· Sellout: The Inside Story of President Clinton's Impeachment by David P. Schippers
· What makes Great Great by Dennis P. Kimbro, Ph.D. which outlines the nine strategies that determines success.
· The Mindful Athlete: Secrets to Pure Performance by George Mumford which taught me how to stay present.
· Last and definitely not the least, the Quran.
'…verily with the remembrance of Allah, do heart find peace' — Quran (13:28)
What did I watch in 2021?
For as long as I can remember, I have always been a series-over-movies guy and 2021 wasn't any different in that regard. But then, I saw the greatest movie I have ever seen this year. After turning a blind eye to it for so long, on a random afternoon in May, I finally saw Titanic, the action-packed romance masterpiece on the ill-fated journey of the R.M.S. Titanic ship from 1912, the then largest moving object ever built. Apart from some ten odd days where I binge-watched Michael Jordan's documentary, The Last Dance, I spent a large chunk of the year watching sitcoms.
What did I listen to in 2021?
My music taste is quite diverse. I believe my music craving is a function of my mood. While Owuro Lojo by Beautiful Nubia (contemporary folk) would set the tone for a productive Monday morning, Joeboy's Somewhere between Beauty and Magic would be the mood at the end of the week. In victory, it was all Made in Lagos for me, and when the L's came around, Dave's We're All Alone in this Together couldn't have been more soothing and helpful, mainly because I identified with the tone and lyrics of the music. For some three weeks in June, it was J-Cole's The Off-Season or nothing for me. And then, Adele and Ed Sheeran came in clutch at some point during the year. Oh, no! You didn't think I forgot K1 De Ultimate and Dr. Sikiru Ayinde Barrister now, did you?
Here's my 2021 Recap
Q1; January through March
· I served as Global Intern on the TakenMind Technologies' Data Analytics team in January, with team members from 13 different countries.
Q2; April through June
· I published my first Medium article on the Mathematics behind the Machine Learning model, K-Means Clustering Algorithm.
· I committed to learning a new language midway through June. Today, I have kept a 182-day streak of learning Arabic every day.
Q3; July through September
· I hosted my first webinar, a discussion on Industrial Automation, Machine Learning and Industrial Internet of Things.
· I completed my Communication for Engineering Leaders Coursera Specialization.
· I was opportuned to be among the 6% of undergraduate applicants across the world inducted as a United Nations' Millennium Fellow, Class of 2021 in August.
· I started my first social impact project, SoundAsABell Initiative, an initiative geared towards eliminating the stigma and stereotypes against persons with mental illnesses.
Q4; October through December
· I participated in my first hackathon, Hacktoberfest sponsored by DigitalOcean.
· I completed my Google Automation with Python Professional Certificate.
New Year Resolution Plan
This is quite big for me and I think it would be difficult to keep up with but then studies show that people tend to complete whatever they said they will do if they made a public announcement. In 2020, I put it to the universe that I would participate in a hackathon and that manifestation helped make it easier, so here's to a soda-free 2022.
I do not know where I am going from here, but I promise it would be very exciting.